Woven Woman Wednesday featuring Daren Hope of : Earth Tonic
As summer is here, I believe it's always time to introduce a new skincare regime for the warmer weather and daily sun exposure. The earth provides season food changes, in Ayurvedic practice, we are encouraged to eat seasonally so why would we not introduce new luxuries to our skin as well?!
I am absolutely smitten with the skincare line by holistic esthetician Daren Hope. Her last name is Hope and that sings sound sweetly as the perfect vocal harmony to her line, Earth Tonic. I had the pleasure of saturating myself in a tantalizing facial with her last fall at her spa, located here in Ojai. A year later, I'm still entranced and able to recall the extreme relaxation and pleasure. "The works" her facial which includes includes her famous Kansa massage alongside the micro-current frequencies, douses the skin in the nectar-like products and the glow from the two hour procedure. Click here for her spa and here for her delicious products.
This woman truly has a knack for presence with her clients, charisma when she talks about the products and is a complete magician with skin. There are few things in this world I'd recommend everyone must experience and it's her products and her services. My sweetheart yet has to make it in the Spa but he knows I've been raving about Daren's products and her spa's offerings since my facial. As our skin is the largest organ, it's imperative to saturate it from the top to the bottom with products that are loaded with the most beneficial ingredients, highest quality and made with love as energy transfers. Read below for her interview and my recommendations on my favorite products( you need them all!) I'm a client for life! You can follow Daren on IG here
Zodiac Sign:

My birthday is September 22nd. Technically a Virgo but verrrry cusp-y. I'm also a 2:4 Projector with Splenic Authority for anyone who knows what that means.



What is the most common skincare problem you've been able to alleviate for your clients/community with your products?

I think what I've been able to help people with most is the underlying cause of most "skin problems" which is inflammation. Inflammation happens for any number of reasons. Usually the perfect storm of stress, aggravating (often chemically-laden) skincare, hormones, poor diet, dehydration, or neglect. And it can manifest in all kinds of different ways that I call "imbalances"— redness, breakouts, discoloration, loss of elasticity. Our bodies spend time repairing rather than building. My products and rituals revolve around this idea of bringing balance to body, mind and spirit, through the healing magic of plants, to calm inflammation, provide deep nourishment and create an environment for the skin to fully express it's health in the form of radiant beauty.




What is the most inspiring part of your job?

Honestly, it's seeing what I just described over and over and over again. Folks beginning to recognize to the ebb and flow of life that requires them to surrender/receive with the same intention that they create/express. It fosters incredible health and beauty to oscillate between those opposing energetics. (I'm a Taoist, can you tell?)



What was the ah-ha moment that compelled you to start your own business?

It was over 10 years ago now! Two things happened at the same time— I had major success balancing my own skin with handmade herbal remedies I'd concocted (I had suffered chronic breakouts and very irritated skin for years) AND I had just moved home to Ojai after living in NYC for the better part of a year. I was yearning to commune with Nature, and I was also wanting to empower myself with a meaningful, love-filled career that I could grow to support what I value most— freedom, kindness, compassion and health. Skin was always how my body spoke to me, for better or worse, so that was the portal I worked through.
Tell me about your favorite botanical? ( describe some scientific details on the plant, your energetic relationship to it and it's healing power) How has working with this plant changed your life? How do this plant enhance the overall product?

Oh my goodness, where to begin?? Each product has a whole complex of ingredients that I could go off about…. Right now I'm having a love affair with medicinal mushrooms. For me, and for so many of my clients, they've worked complete magic both topically and internally. They're an incredible source of antioxidants, and hard-to-find nutrients like Kojic Acid and Beta Glucans. Topically they're amazing at honing in on damaged areas and healing that inflammation I was talking about earlier that's so detrimental to skin health (they're in products like our Mushroom Mylk, Botanical Toning Mist and Honey & Bamboo Facial Scrub). Internally they're incredible brain and immunity boosters... Reishi is like nature's Xanax, and psilocybin mushrooms can be used consciously for incredible inner-transformation in both macro- and micro-doses.




What are 3 pieces of wisdom that have been either taught to you or learnt through your life that you'd like to share.

1) Over the years, I've learned the importance of rest. For a long time I thought that if I wasn't "doing something" that I wasn't being a productive or effective human. Now I realize that some things happen under the radar. In those relaxed, easy moments we're actually processing our past experiences, returning to our bodies, and on a micro-level repairing and growing (and also hopefully in times experiencing joy, peace, and contentedness which is what being a human is all about, IMO!)

2) I've also learned the importance of identifying my values, and aligning myself to them. Through my daily actions, my speech, my life choices. As a friend. As a human on planet Earth. As a business owner. What is my vision for a happy life? What is my highest vision for planet Earth? I try to be accountable to myself.

3) Lastly just learning to go with the flow. Acknowledging what I'm being met with in life and assuming there is something to be learned in it. Because why not, right?
What has the biggest challenge been in running a business?

Certainly it was figuring out how create more help for myself before I could afford it or even knew how to do it. I did a lot by myself for a long time mostly out of this false belief that the right help didn't exist or I didn't have my shit together enough. On a certain level it was important to the foundation of my business to grapple with those feelings and lay a foundation. But two hands can only do so much, and I want to make these tonics and experiences available to as many people who want them. It's been so fulfilling to have the support of a small, growing team of alchemists and healers.


What are the common misconceptions about skin as an esthetician you'd kindly like to de-bunk..

The idea of "No pain, no gain" needs to just go away. In my experience, things like chemical peels create a wound-response in the body, and while in the short term they may increase things like collagen production (in the form of scar tissue), they ultimately degrade the integrity of the skin for the long-term, and make the skin extremely sensitive to the sun. Harsh products and treatments like that seem so antiquated when with the advent of technology like micro-current and light therapy— which are non-invasive ways to illicit a healing response without causing harm— in essence bio-hacking the skin. Combined with the infinite wisdom of plants, it becomes a holistic healing experience for the entire body.




If someone dropped you on an island with an unlimited stash of your favorite product, which one would it be?

That is like asking me to choose a child… probably the Honey and Bamboo Facial Scrub— it's basically a facial in a jar, and would taste great if you got hungry.



Who has been a mentor for you in your creative career?

Last year I worked on a major redesign of my packaging, and with the help of my friend Rachel Garahan, was able to create a beautiful, meaningful asthetic that mirrored the pure plant magic in these products. Rachel really helped me get clear on the heart and soul of EarthTonics. Her eye for great design, combined with her love of magic and earthly wisdom was inspiring to be around. She's busy now being a mama, but I hear speak that she may be creating a course or ebook or something that distills her magic into a program— and I would advise any creative entrepreneur to keep an eye out for it. @onepartgypsy






If there was one wish that could be granted to you for your personal life, what would it be? And, one for your business life…

Honestly I am so grateful for my life right now, I'm having trouble thinking of any thing I wish I had. I guess I just wish to keep living this beautiful life, and keep falling deeper and deeper in love with it. When it comes to my business, I suppose I am calling in a new expanded Botanical Kitchen in Ojai. A beautiful, private workspace where my team and I can formulate and keep blending our handmade tonics. Our current workspace at the EarthTonics Spa is getting a wee bit small. :-)



I hope you all have enjoyed the interview with Daren. Click here for all her botanical offerings and… as stated up above, the products I'd swear by are:

Repair Creme Concentrate: I haven't quite found a product like this prior. It nourishes my skin ( I run on the dry side and I'm a pitta pitta in Ayurveda so I've got a FIREY constitution which requires me to lather and stay moist ) and leaves a nice balanced glow. I know products sometimes can also get a little too greasy but this one is perfect, a little goes a long ways. Your skin will drink it up.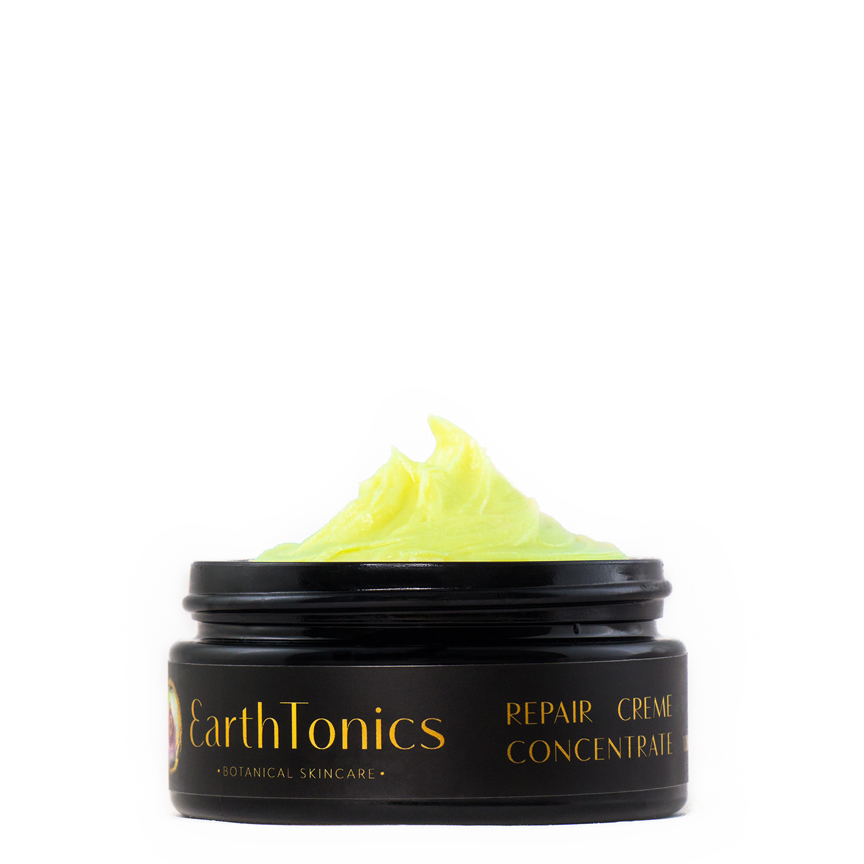 Frankincense Blossom Butter: This is perfect for all seasons but especially after you're swimming in rivers and the ocean. Lavish yourself up in this divinely smelling butter!
<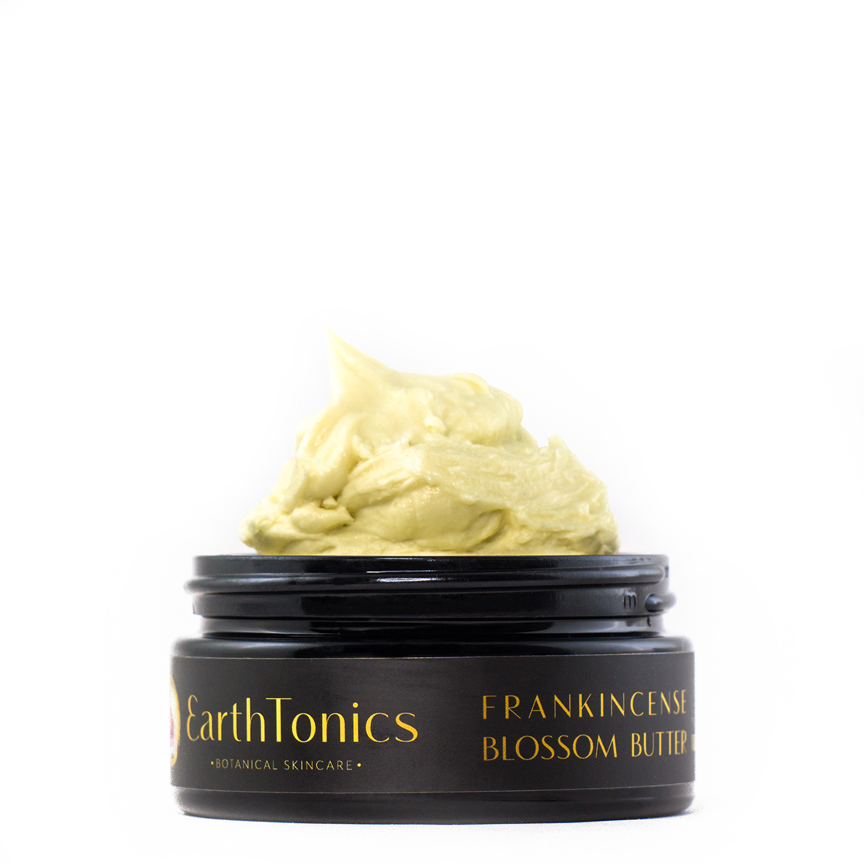 Calm & Replenish Face Oil. I use this daily, in both the mornings and evenings. A little drop goes a long ways but why skimp on this as it's so delicious. Click below.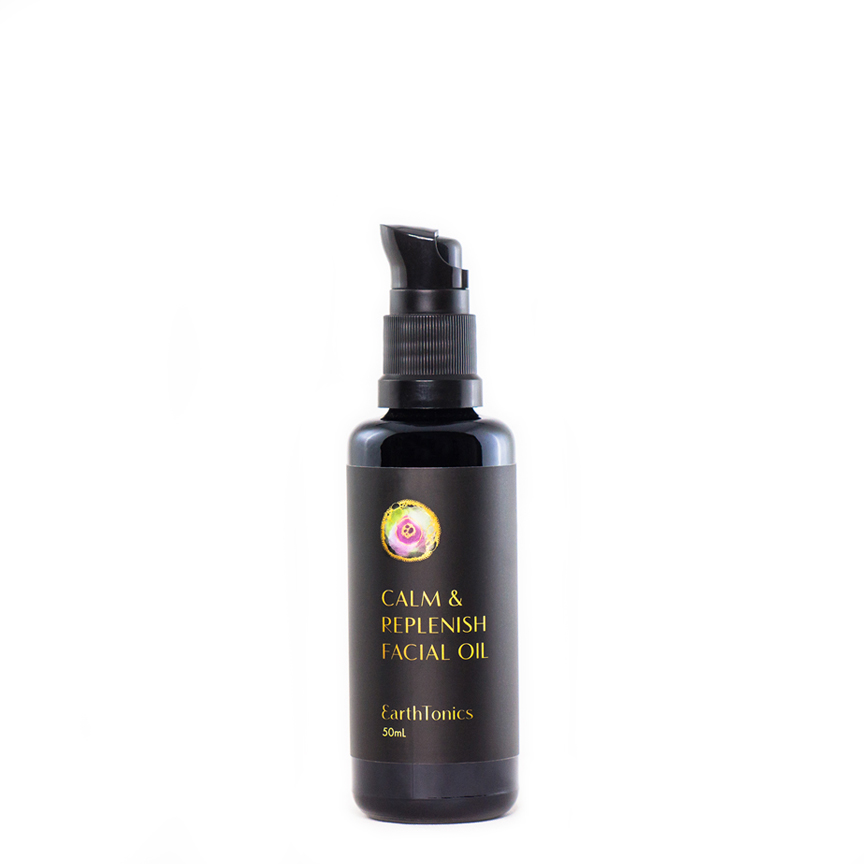 Healthy Breast Tonic: I've steadily introduced the breast massage regime into my life to help with swollen lymph nodes on the sides and to keep the circulation moving so my chest feels nice and happy.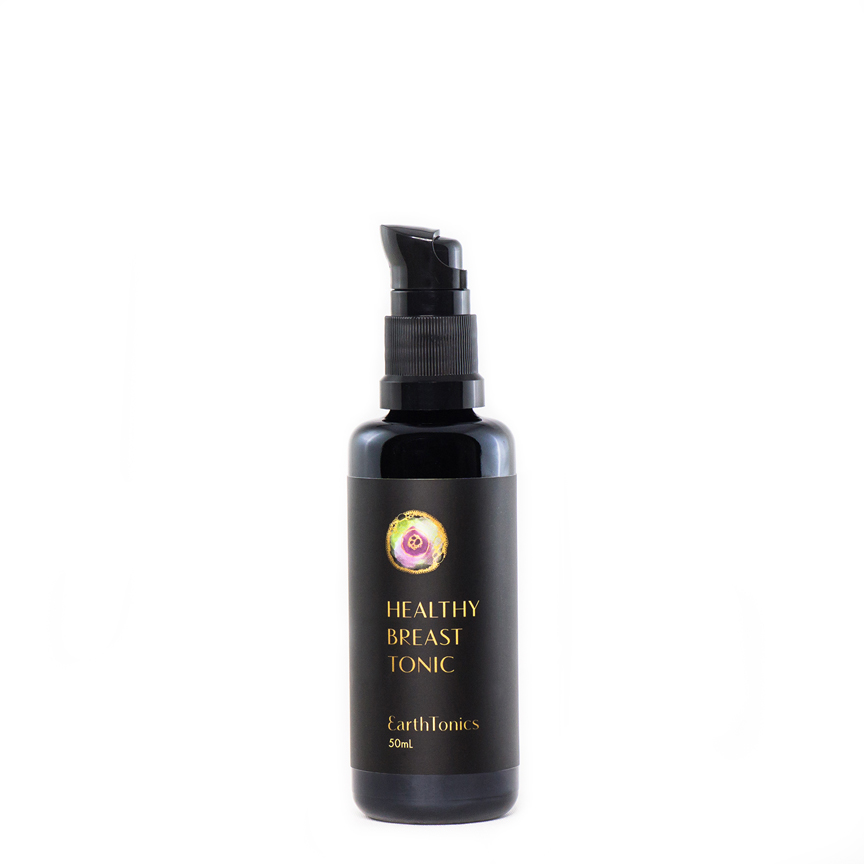 Hey ladies.. Ever get up too quickly in the morning without enough rest and your eyes are puffy? This one is a staple as sometimes, when work demands my full all day attention, I use this morning and night. It de-puffs those eyes and is cooling to the skin, another staple for summer!