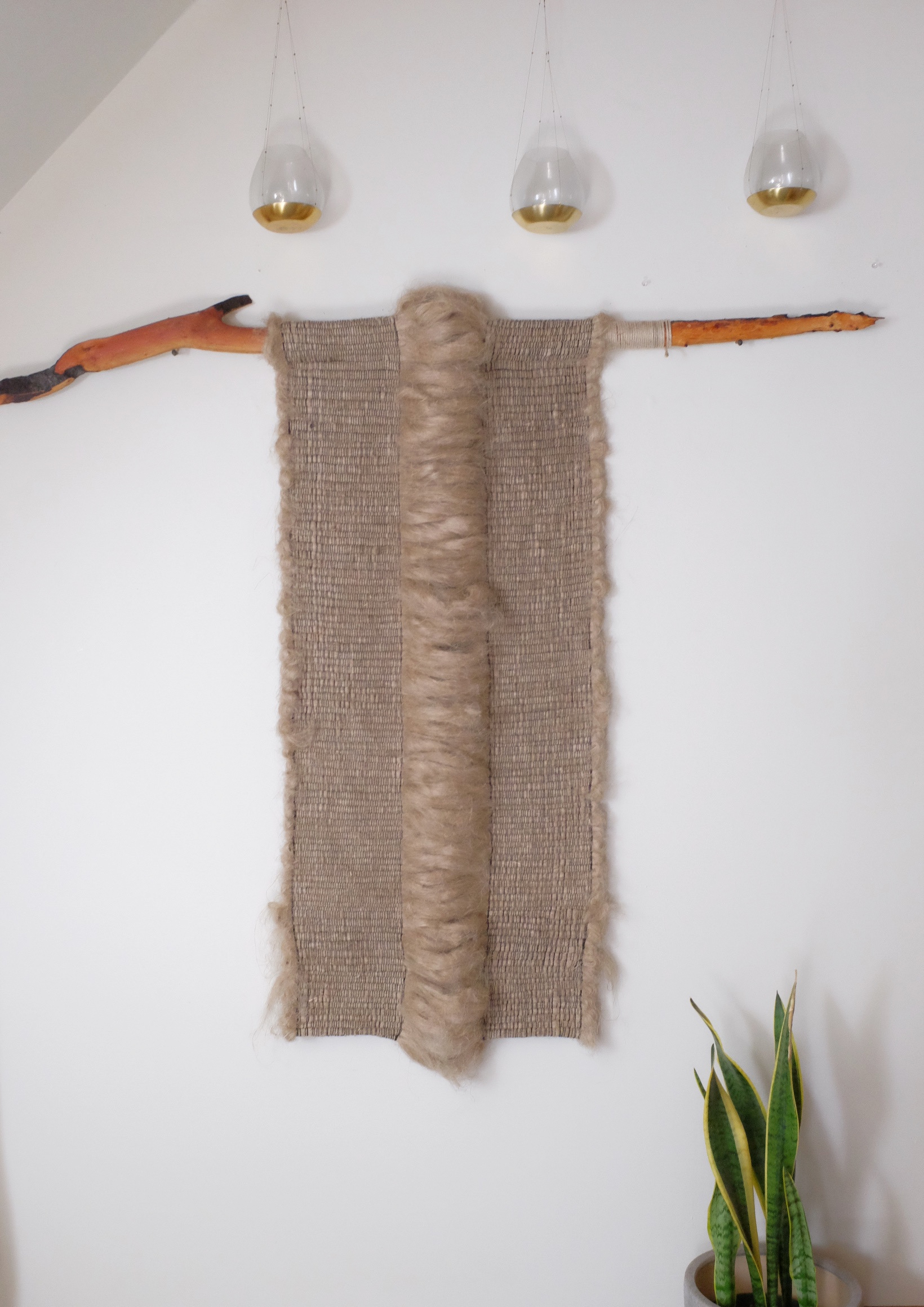 Wilderness
Wilderness
Raw hemp fiber handwoven on floor loom. Natural color fiber is complimentary with manzanita branch that was burned in fire and wrapped with hemp chord.
Textile measures 22" x 48".
With branch 60" long.
Shipping on this piece is $85, there may be an additional fee due to size/weight added.