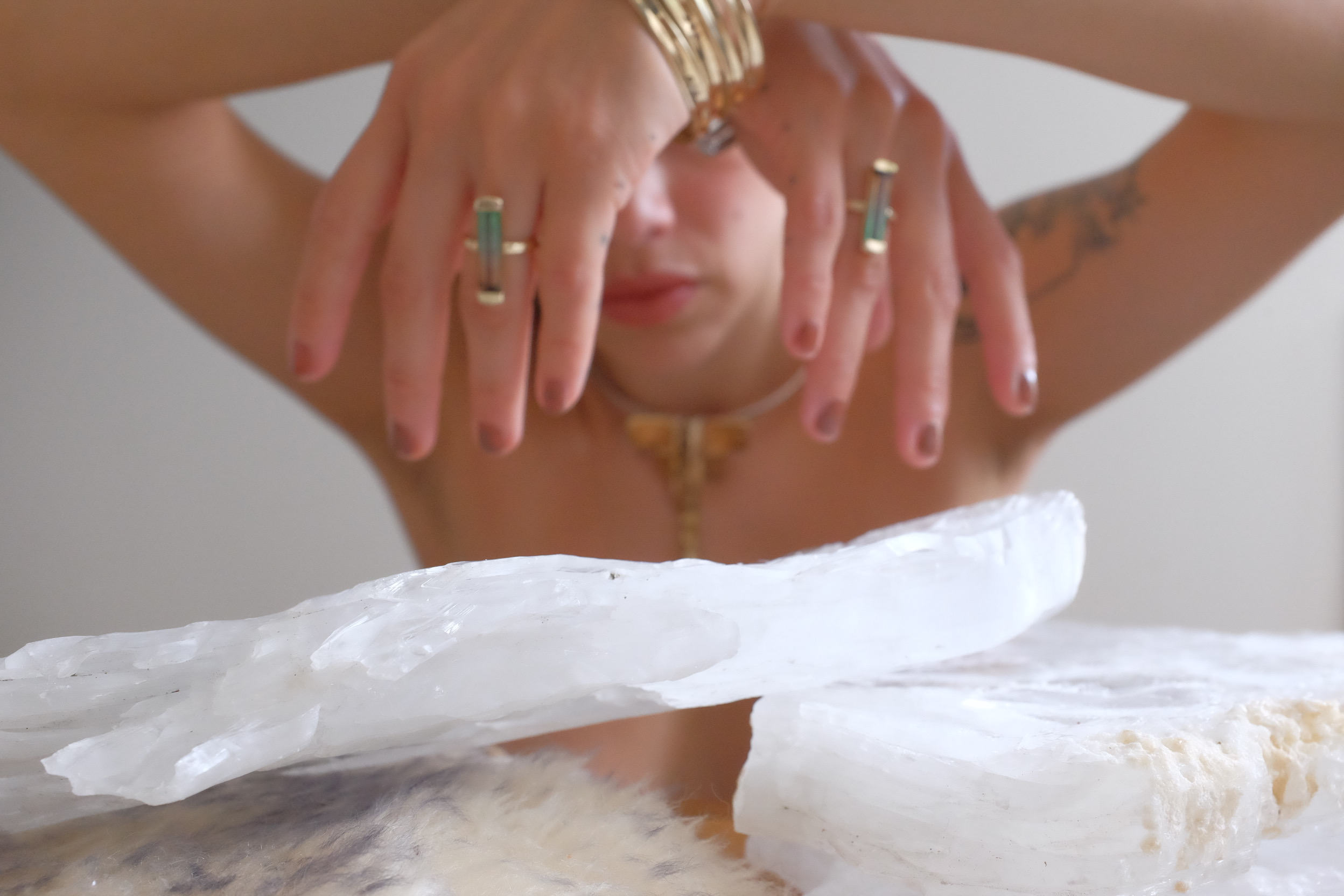 Empress Tourmaline Ring
The Empress Tourmaline Ring.
Hand carved heavy gold casket set with a 11.2 carat watermelon tourmaline. Tourmaline 24mm x 10mm. 14k yellow gold ring. Size 7.
This large piece of tourmaline is inspired by meteor showers and the gold setting is inspired by classic Art Deco design. Tourmaline's are worn as protectants against negative energy and worn as amulets.